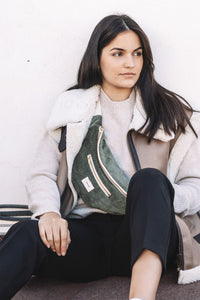 from Atelier Bobbie to Recitem
It was at the end of 2017 that Atelier Bobbie was born. Founded by Antoine and Sophie, Atelier Bobbie was then a stationery creation workshop, made by hand in our Parisian studio.
Since its beginnings Atelier Bobbie has evolved, our passion and our values ​​remain the same but our desires are becoming clearer. From paper to fabric, our universe is evolving.
This evolution naturally led us towards a desire for an identity, a name that was more like us, that would adapt to all our desires and projects.
From today, on our site and in our network of reseller partners, you can find the same products labeled Atelier Bobbie or Recitem. As the products labeled Atelier Bobbie will become increasingly rare to make way for Recitem.

Atelier Bobbie is not going to disappear completely... we'll give you an appointment in a few months for the rest!